Palmier is a gentle and easy going crane. When it comes to height, she is the one in charge!
He is the best athlete in Scoop village. He is a student of Apfel, and supports Kikki and his friends' journey behind the scenes. There is a rumor that Gotch and Koichi, the mysterious character of the village,
are the same person…?
Liflif is a forklift. At the warehouse, in the forest of Scoop village, he carries acorns and other nuts. He is very good at organizing and making things tidy. He works hard everyday...
Bigstar is a gatekeeper of Scoop village, guarding everyone from the high entrance. He is a wizard of the stars. It was Bigstar who cast the spell on Kikki's hat and Sammie's scoop.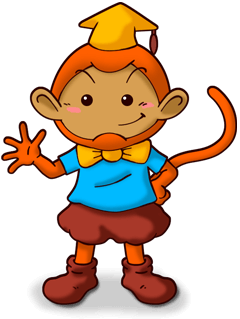 Kikki loves to run. He is always running in fields.Kikki likes riding on Kenken's back.
Ah, it's so comfortable !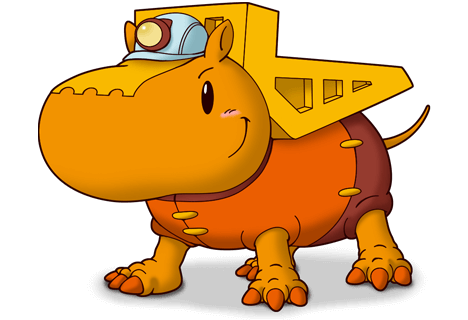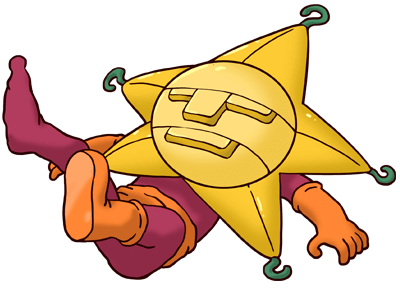 Hippy is a great powerful dump truck. He can carry heavy objects on his back. He loves swimming. You can often find him swimming in the swimming pool athis house.
Ukikki follows Kikki and his friends, always thinking up tricks he can play on them. He is mischievous but he gets lonely easily. His favorite item is the fishing pole that he stole from Apfel'a garage. Unfortunately, for him, the pole doesn't seem to have any magical power…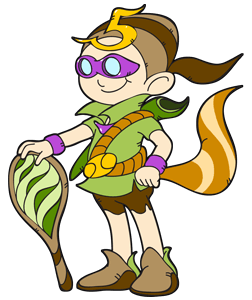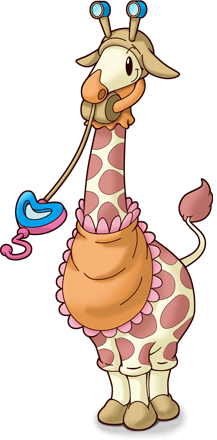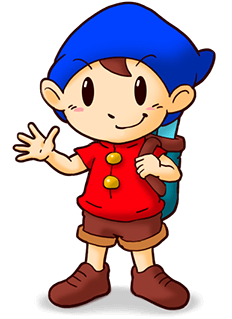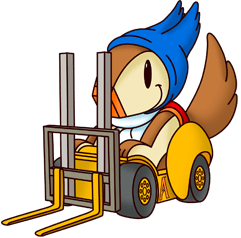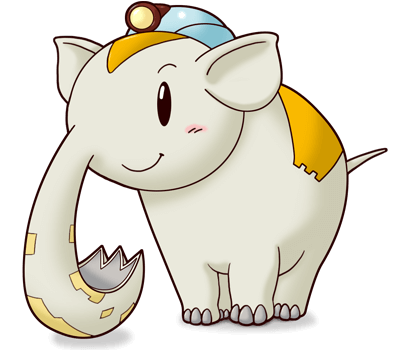 Apfel is the expert in growing apples. Everybody likes Apfel's sweet apples.He is also known and respected for his knowledge, and people come to him asking for his advice all the time. Apfel is a stylish old man who pays attention to his outfit as well.

Clenacker and Tatin are twin brothers. Clenacker is the older one. He is awheel loader and can carry soil and rocks. Clenacker and Tatin are rivals in training their body to become even stronger.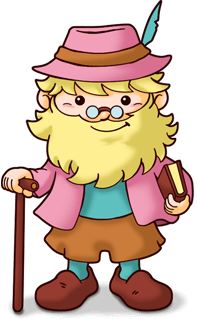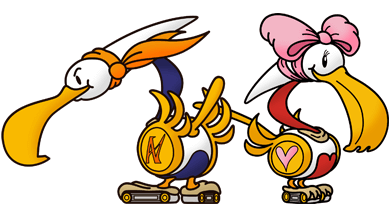 Acewan is good at digging holes just like KenKen. Using the beak that is like the bucket of an excavator, he can dig out soil quickly. He is smart, cool, and has a nice girlfriend named Sweet Swany.
Kenken is a big strong elephant. He is proud of his trunk that can change its shape and dig a hole. It almost works like a shovel car. Kenken is very warm hearted and is loved by everybody.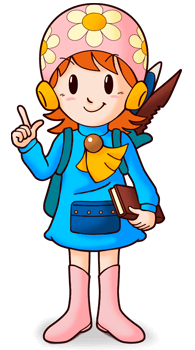 Cheerful and hardworking, Samie is like an older sister to everybody. She makes mistakes sometimes, but she overcomes things quickly with her positive attitude !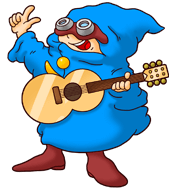 He is the messenger of the village. He flies like a rocket in the sky, and delivers messages speedily.He lives in the nest he made on the top of Afpel's house.
Koichi is a mysterious man. Is he a friend or an enemy? Nobody knows much about him. His blue cape can transform into a tent and that's where Koichi lives.He plays the guitar and sings sometimes.There is a rumor that Gotch and Koichi, the mysterious character of the village, are the same person…?